Welcome to the 242nd District Court Public Web Site!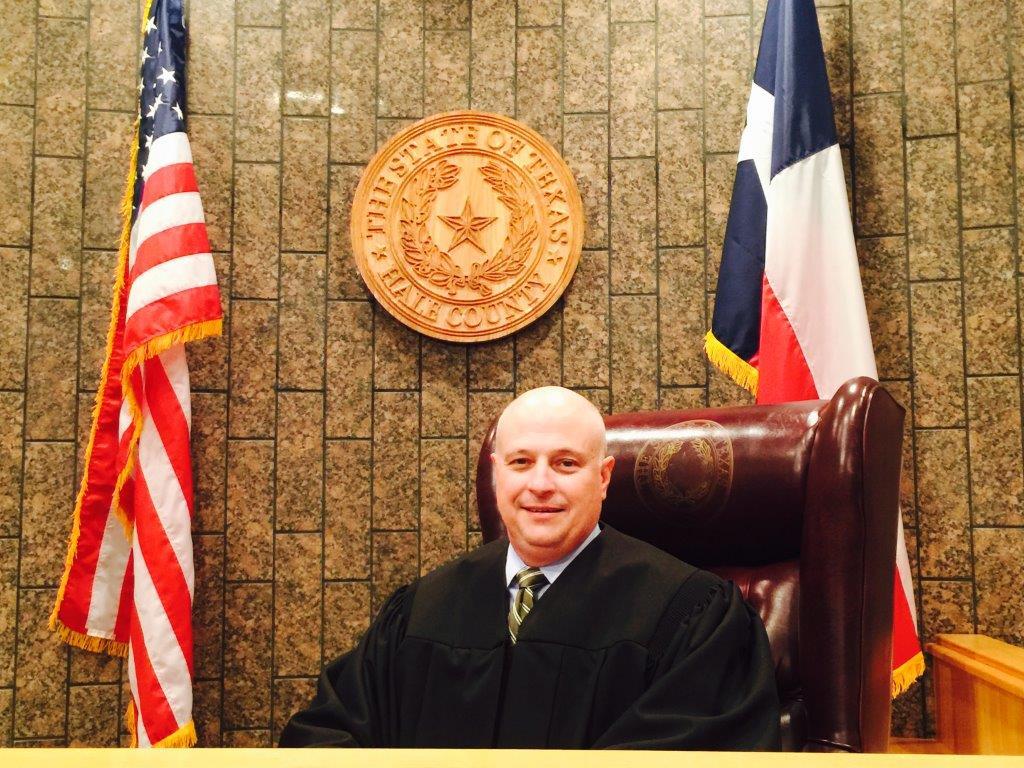 The 242nd District Court is a court of general jurisdiction serving Hale, Swisher, and Castro counties. In Hale County, the courtroom is located in the Justice Center, 225 Broadway Street #3 Plainview TX, 79072-8050. In Swisher and Castro Counties, the courtroom is located in the respective county courthouses in Tulia and Dimmitt, Texas.
The Court has jurisdiction in felony criminal cases, family law cases, cases involving title to land, civil matters, election contests, and juvenile cases. In Hale County, Associate Judges first hear child support cases in which the State Attorney General is involved and which may then be appealed to district court.
The Judge of the Court is Kregg Hukill. Judge Hukill was sworn into office on January 1, 2015, after he was elected in the November 2, 2014 election.
The Court Coordinator is Elsa Carrera, the Court Reporter is Brenda Rohrs, and the Bailiff is Agustin Perez, Jr.
You may contact the Court by calling 806-291-5254, fax 806-291-5304, e-mail 242ndcourt@halecounty.org, or mail to 225 Broadway Street #3 Plainview TX, 79072-8050. If you wish to call the District Clerk, please call 806-291-5226.
The office for the Court is located in Suite 3 of the Justice Center, 225 Broadway, Plainview, and is open from 8:30 A. M. until noon and from 1:00 until 5:00 P. M., Monday through Friday, except on court days for Swisher and Castro counties. On those days, documents for Hale County may be left with the District Clerk in Suite 4, Justice Center, or a message may be left on the answering machine.
Generally, jury panels first report on Mondays at 8:30 A. M. Messages regarding current jury service may be obtained by calling 806-293-9394.
Counsel in guilty plea hearings or true plea revocations are requested to obtain plea papers from the District Attorney's office at least 30 minutes prior to the time of hearing.
Local Rules are applied except in extraordinary circumstances where the interests of justice require a deviation. In family law cases with minor children, Judge Hukill requires that each party attend the Kids Sake children's interest seminar put on by Parent's Place. Parent's Place can be contacted at 685-1802.
The goal of Judge Hukill and all of the staff is to provide prompt and courteous service to the public and all persons having business before the Court. The Court strives to give all litigants a fair and impartial trial under the rules of law.